10 Best Vegetarian Restaurants in Chennai
From the Kaiyendhi Bhavans (road side vendors) to exotic fine dining places, Chennai is home to some really good vegetarian places that are a musst-try. Being a coastal city, there is no dearth of seafood – one of the best being the Besant Nagar vendors selling fried crabs and prawns. One would think, but Chennai is also deep-rooted into its unique culture and is bustling with restaurants serving only vegetarian food serving the vegetarian foodies in the city with a variety of cuisines. So if you are straight away thinking of our Saravana Bhavan and Karpagambal Mess, here is good news to all of you. New-age vegetarian restaurants are here to stay and we give you the ones on top of the chart to relish in the deliciousness of the food!
1. Eden, Besant Nagar:
Eden, one of the oldest restaurants, well actually 25 years, was among the first to offer continental cuisine with baked dishes, which seemed contemporary and exciting back in those days. This menu was well balanced with the Indian menu and the beauty of the restaurant lies in how well balanced and consistent the food is, thereby preserving its position in the top restaurants. Their cheese corn balls are to die for, that day and to this day!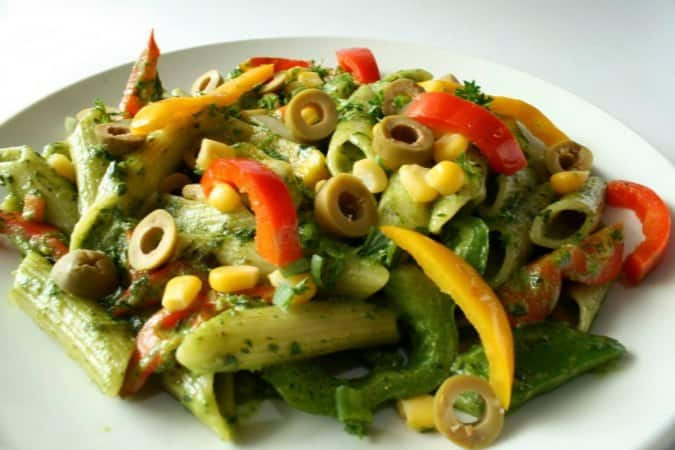 Image courtesy: Zomato
2. Pakwan, T.Nagar:
One of the newest additions to the vegetarian family, Pakwan offers a variety of cuisines. As the name suggests, it offers various delicacies. However, the delectable North Indian menu takes away the prize as does its sit-in buffet. Enjoy a lavish spread during afternoons or go in for a-la-carte to taste a few of their signature dishes. Their Shahi Tukda and sizzling Biryani are a must-try.

Image courtesy: EazyDiner
3. Hamsa, Adyar:
One of the few restaurants which captures your eyes and heart even before you dine, is the Hamsa restaurant. The entrance gives the customers a fresh feel even before making way into the restaurant. With hand embroidered walls, plush interiors and richness of the cutlery, this place transforms into a completely different era. North Indian signature dishes dominate the menu, with the steward taking time to discuss and clarify any queries. Their tender coconut with litchi infusion and kurkuri are an excellent twist to the otherwise regular dishes.

Image courtesy: TripAdvisor
4. Cream Centre, R A Puram:
Irrespective of the numerous prominent restaurants emerging in the city, Mumbai based chain of restaurants, Cream Centre, still remains the favourite for many of us. Chennaites can pledge for the satisfaction this food brings to you. Their chola bature has been an evergreen favourite and not to forget their cheesy nachos, one of the first experience of Mexican food in the city. Cream Centre's sizzlers are still one of the best in Chennai.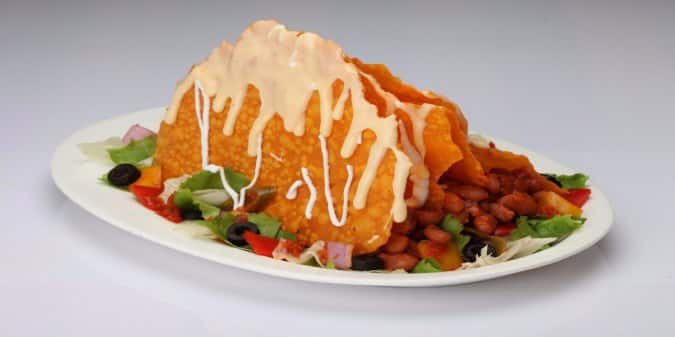 Courtesy: Zomato
5. Eating Circles, Alwarpet:
Want to taste the yummy sweet tinged sambhar of Karnataka? Scout no more! Eating circles offers authentic Karnataka food and reminds you of CTR/MTR of Bangalore. With their limited menu, they specialize in every single dish. Their soft and fluffy Neer dosa, made from rice batter,
Bangalore Masala dosa and their Mangalore buns are finger licking good. Definitely a place you would keep going back to!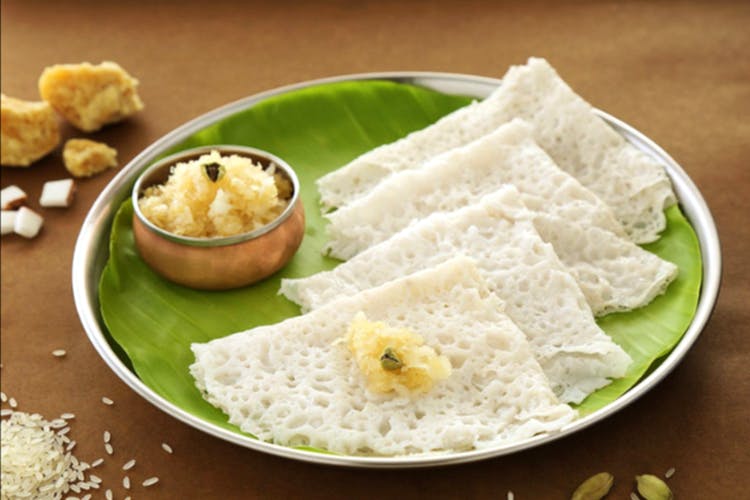 Image courtesy: LLB
6. Spice Klub, Nungambakkam:
One of the new age restaurants, Spice Klub serves modern Indian cuisine. Every dish on their menu has a twist. The food is packed with flavours and suspense and will keep you longing for more. Bubbling kulfi requires a special mention, both for its presentation and the flavour. Strawberry caviar and pav bhaji fondue were great too!
7. Mahamudra, Mylapore:
With awareness on health and fitness on the rise, restaurants serving healthy food has become a fad. However, Mahamudra, run by Isha foundation, is an authentic place serving wholesome nutritious food. Millets replace rice and there is no compromise on the taste. Their wheat thali serving akki roti, broken wheat sambhar rice, kichdi and wild rice kheer is definitely a healthy and tasty substitute and a glad break from the otherwise calorie binging items.
Image courtesy: Hindu
8. Royal Vega, ITC Grand Chola, Guindy:
Royal Vega is unique at many levels. The interiors are inspired by royal architecture and you are virtually shifted to the dining halls of the royalty. The menu revolves around the six seasons and incorporates the best ingredients from across the country. Their south and north Indian thalis are a must try, with each dish outshining the previous one.
9. Little Italy, Besant Nagar:
One of the finest Italian restaurants in the city, Little Italy never ceases to amaze us. One of the places we keep going back to, this place has given us our favourite pink pasta. A favourite among both kids and adults, this can
never go out of style.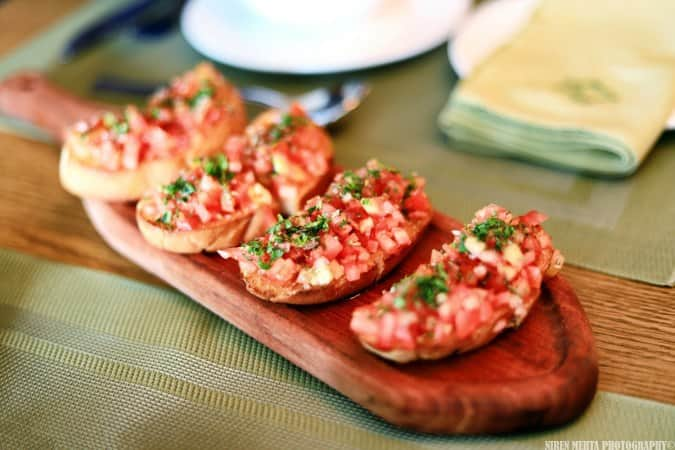 Image courtesy: Zomato
10. The Wok Box Co,, Thoraipakkam:
One of the very few Chinese vegetarian restaurants, The Wok Box offers a choice to make your own wok. With fresh ingredients and healthy options, this concept is catching up and is soon to become popular amongst Chennaites. Their Garlic Butter flavour and Thai green curry sauce is a must try.
Image courtesy: Cafe Chennai
Read our user written Chennai restaurant reviews here. 
Also, don't miss out our featured restaurants with expert reviews!